This year the GeoAnalysis took place in the middle of the world, means in Freiberg! Which is in Germany, so it´s more or less near to our hometown Kiel. It was a pleasure to finally join other enthusiastic geoanalysts in person while listening to interesting talks and events.
Before the conference started our whole team participated in different workshops like "Field portable analytical instrumentation – Istrumental basics, measurement strategies and data inter comparison" and "Analytical geochemistry quality assurance short course". We´re very happy to hear different shoutouts to the significant value of our Nano-Pellets in the workshops – thanks to everyone!
The workshop on field portable devices, showcased their extraordinary potential to reduce total sample amounts and also highlighted the many benefits of combining them. Experts from their respective fields presented both instruments and application examples from the mining and metal resource sector. All in all, the event was envigorating and showed us, that reference materials are an integral part of field portable geochemical analysis.
The short course on quality assurance not only summarized the correct use of terminology, but also provided assistance and guidance for dealing with measurement uncertainties in the laboratory. The bottom-up and top-down approaches were demonstrated, and a clear example of the importance of planning measurements was given. All in all, it was a stimulating exchange and a reminder of how important (certified) reference materials are also for analysis in the laboratory.
After the workshops, the conference officially started with an ice breaker at Terra Mineralia. An impressive collection of rocks and minerals that got you in the mood for the topic and made you want to learn more.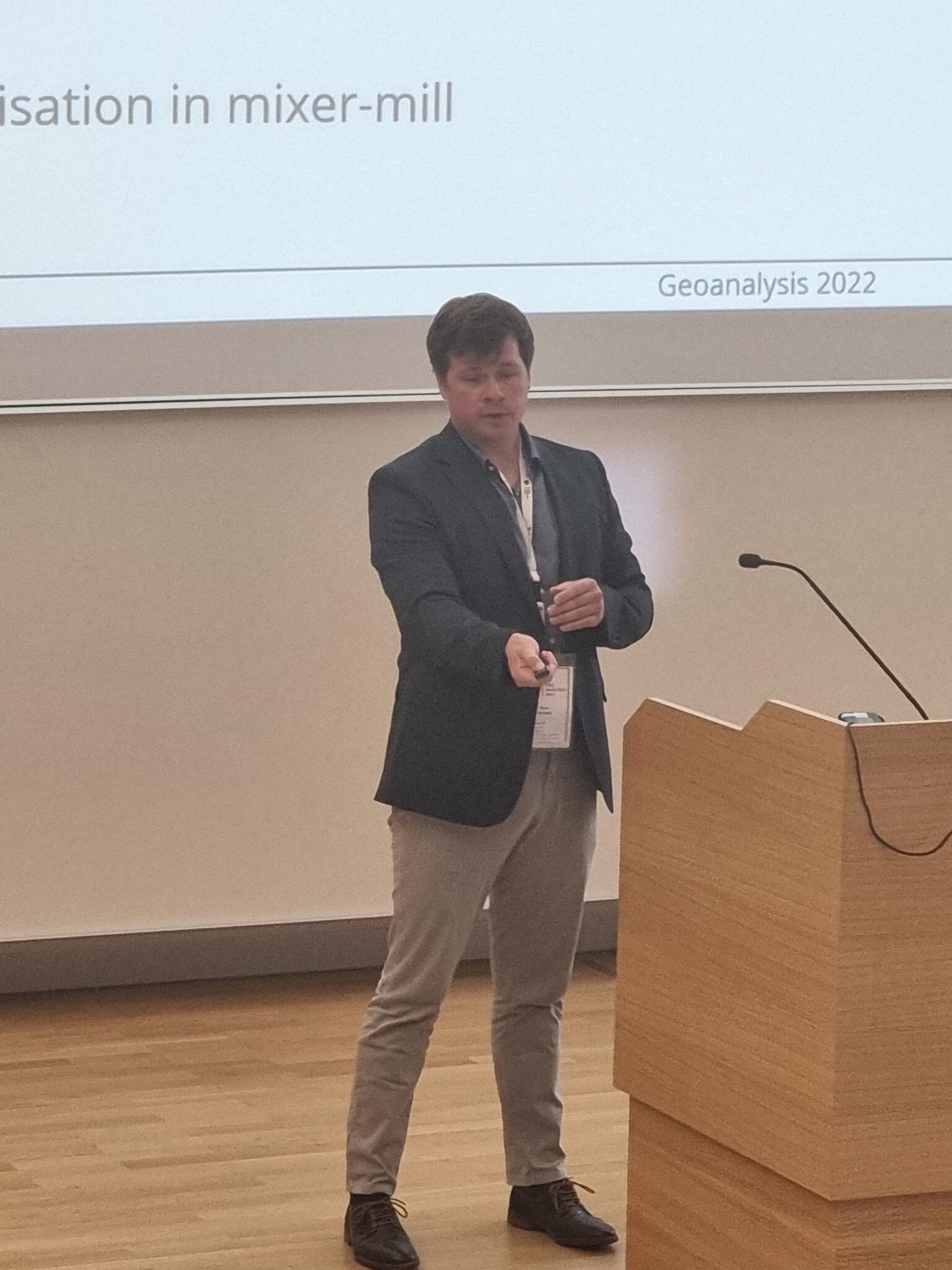 On Tuesday, August 9, Simon gave his presentation in Session S12 "Recent developments in the field of Geoanalytical Reference Materials".
After the previous talk had again highlighted the need for Reference Materials in the geospatial industry, it was Simon's turn to present a modus operandi for certifying microanalytical reference materials to ISO. (The presentation of the talk can be found below this post.)
In a commanding presentation, he used the example of our Apatite-NP Nano-Pellets to show how we produce our Nano-Pellets according to the specifications of ISO 17034 and ISO Guide 35.
And to make the most of our time in Freiberg as a team, we took a trip to Dresden and had a boat ride on the Danube and ate original "Eierschecke". In addition, we went on a summer toboggan run and cooled off in the lake.
We were also able to use the time to network with numerous people and meet old faces.
We were also able to use the time to network with numerous people and finally meet known faces again. So thank you to everyone we were able to meet in Freiberg during this time. Also thanks to Bruker for giving us probs in their presentation and SciAps for checking our standards again!
If you didn't have the chance to network with us or come to Freiberg at all, don't hesitate and contact us now.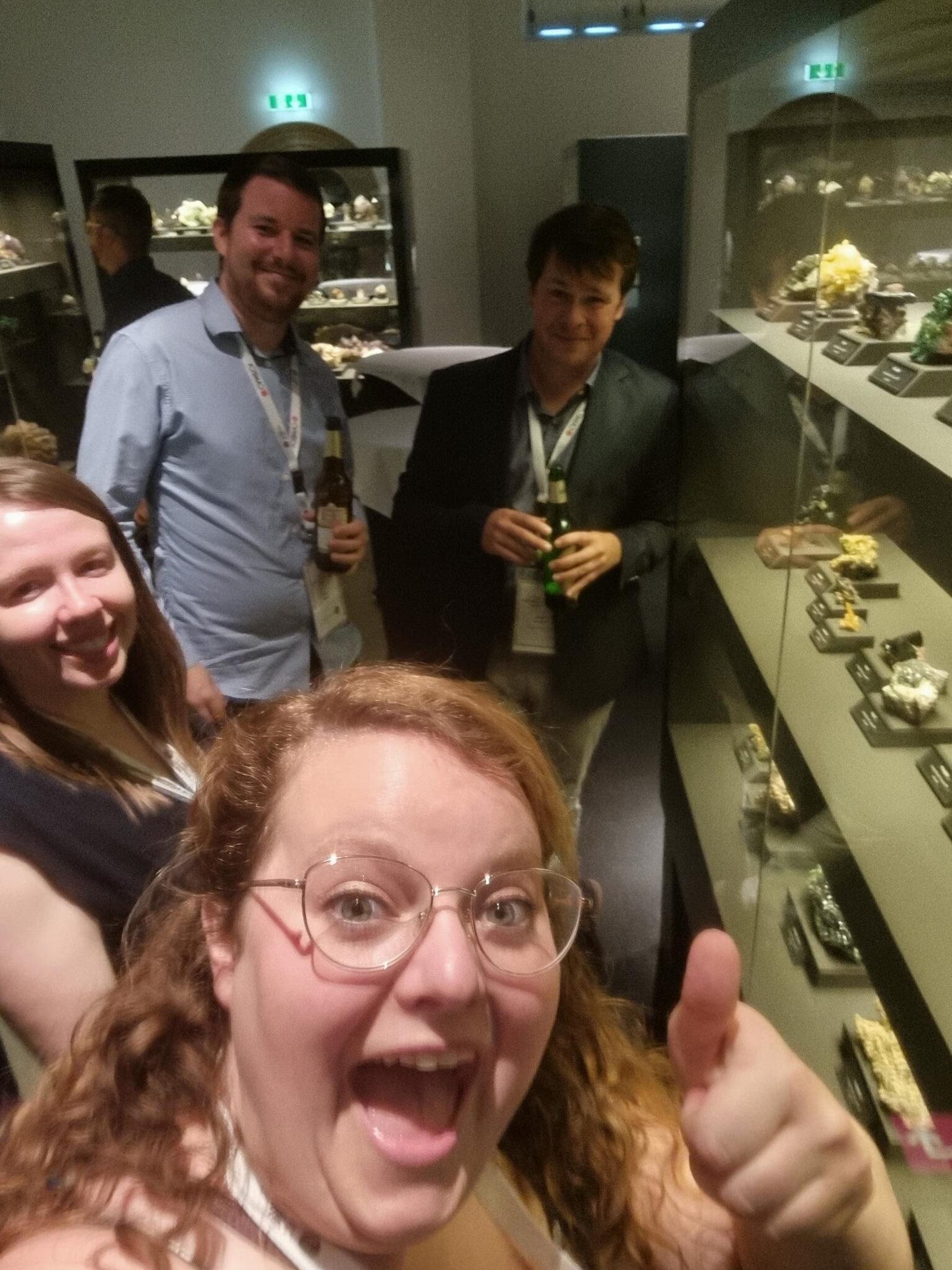 myStandards at Geoanalysis2022
Latest news posts: