We are constantly looking for ways and possibilities to improve our Nano-Pellets and to ensure a consistent quality of the Nano-Pellets we send to you. A few years ago, we came up with the idea of automating quality control by means of a positioning table and an artificial intelligence-supported software for imaging and analysis, thus eliminating subjectivity and human error in quality control. After Tom Ole developed and programmed a prototype, we now have the opportunity to implement this project thanks to a grant.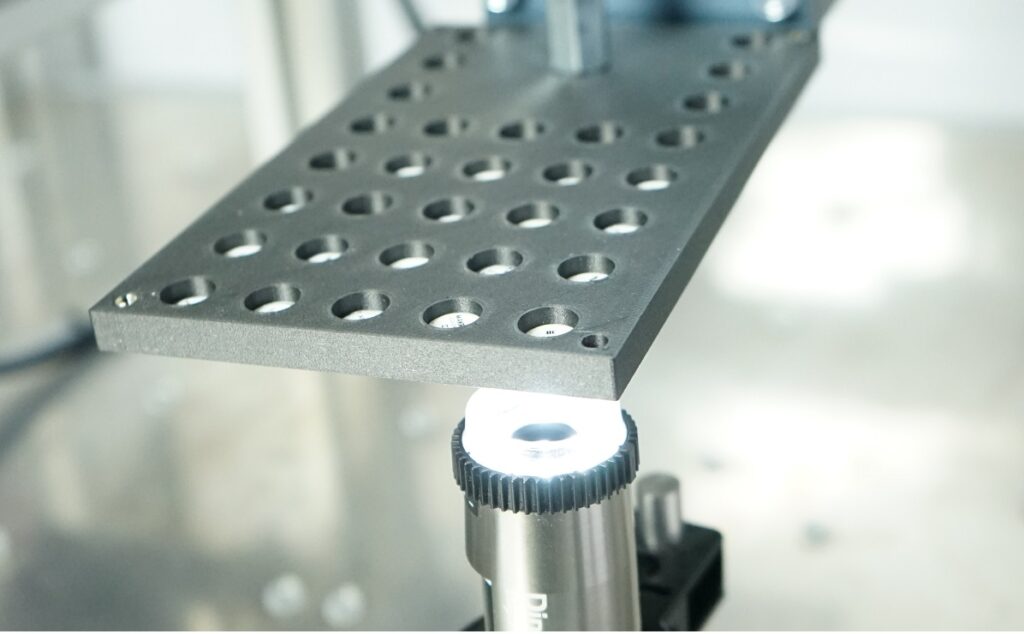 An automated positioning table, a microscope and a software with AI support
Before a Nano-Pellet leaves our production and is packed for you, it still has to go through quality control. This is very important, as only the best Nano-Pellets are sent to your laboratory. This is done by qualified employees who individually inspect each Nano-Pellet under the microscope. This process is very exhausting and takes a lot of time. In order to increase efficiency and reproducibility, we intend to automate this step. This is to be realized with the help of an automated positioning table and AI-supported software. For this project, we have hired Johannes Janovsky, a master's student from the field of data science, as a working student to strengthen us in May 2022. We have also invested in a robot cell. Over the last few months, Johannes has adapted it to our needs and developed software to automatically generate high-resolution images of up to 31 Nano-Pellets with the help of stitching. In the following months, the software will be extended by an artificial neural network and learned with the help of collected data. We hope to be able to raise our quality control to a new level as early as this year.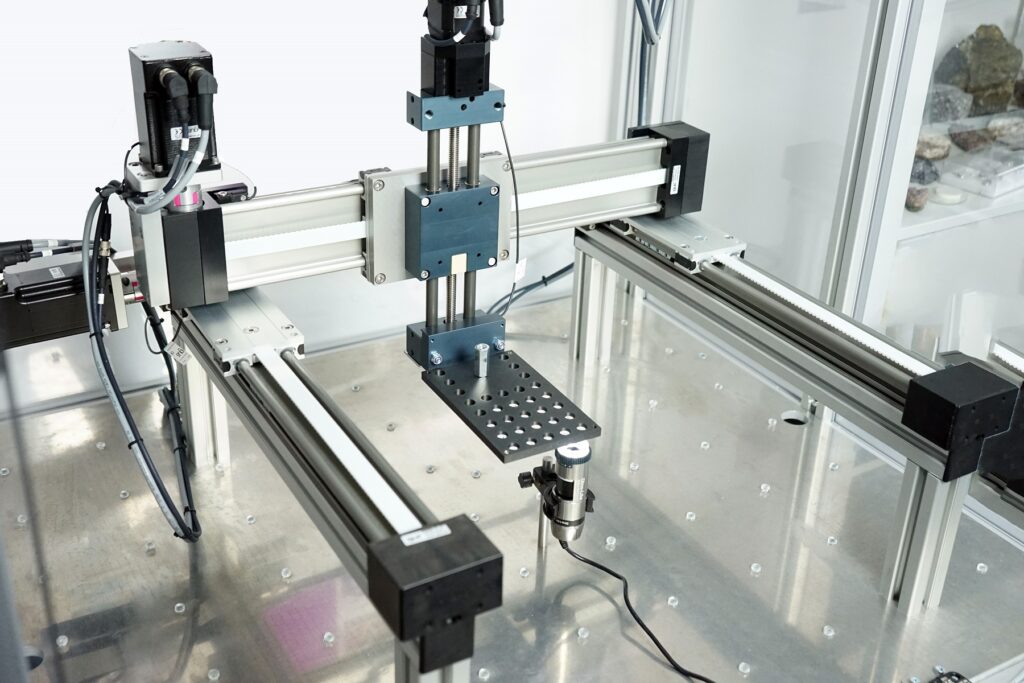 Visit from the Head of the State Chancellery and the State Secretary
Before the project, we conducted a feasibility study with the KI-Transfer-Hub. The result of the study was positive, which convinced us of the realisation of the project and we applied for funding. We were promised funding and this was officially recorded when Dirk Schrödter, head of the Schleswig-Holstein State Chancellery, handed over the grant on 03.02.2023. On 10 February 2023, Julia Carstens, State Secretary for Economy, Transport, Labour, Technology and Tourism, visited us. Both are very enthusiastic about the project and support us in our venture.
We are very grateful for the funding and support from the KI-Transfer-Hub and look forward to further collaboration! The KI-Transfer-Hub has also written an article about the project. Here's the post: https://kuenstliche-intelligenz.sh/de/2023-02-03_zwb_mystandards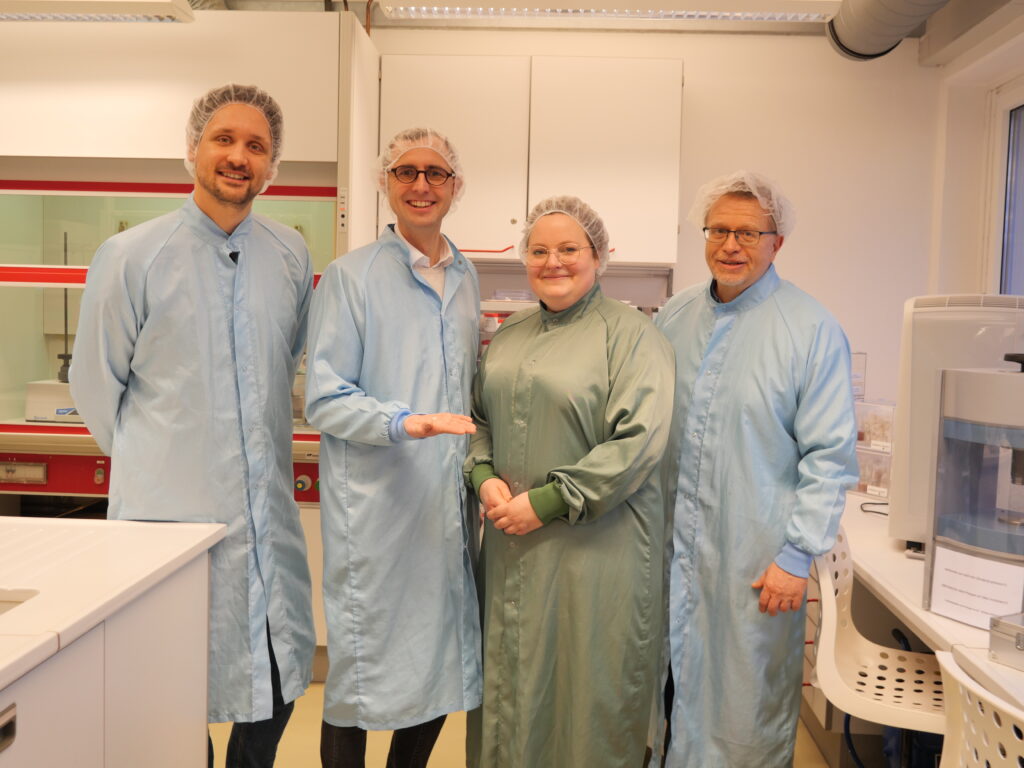 In addition, we have already presented our story on the path to AI funding at two events of the network "Die Digitale Wirtschaft Schleswig-Holstein" (DiWiSH). Last year we were represented by Christina Wittke at the event "Wie starte ich ein KI-Projekt in Schleswig-Holstein?" and this year she presented the project at the "Fördermöglichkeiten für digitale Projekte" event on 2 February 2023.
Have a look back at the beginnings of our project (only in German, minute 14-25). https://www.youtube.com/watch?v=30vk7T01Z2A
Latest news posts: