We have expanded our product portfolio to include a new range of processed materials. We have sourced the raw materials for this from a globally operating manufacturer of reference material powders from Australia, OREAS.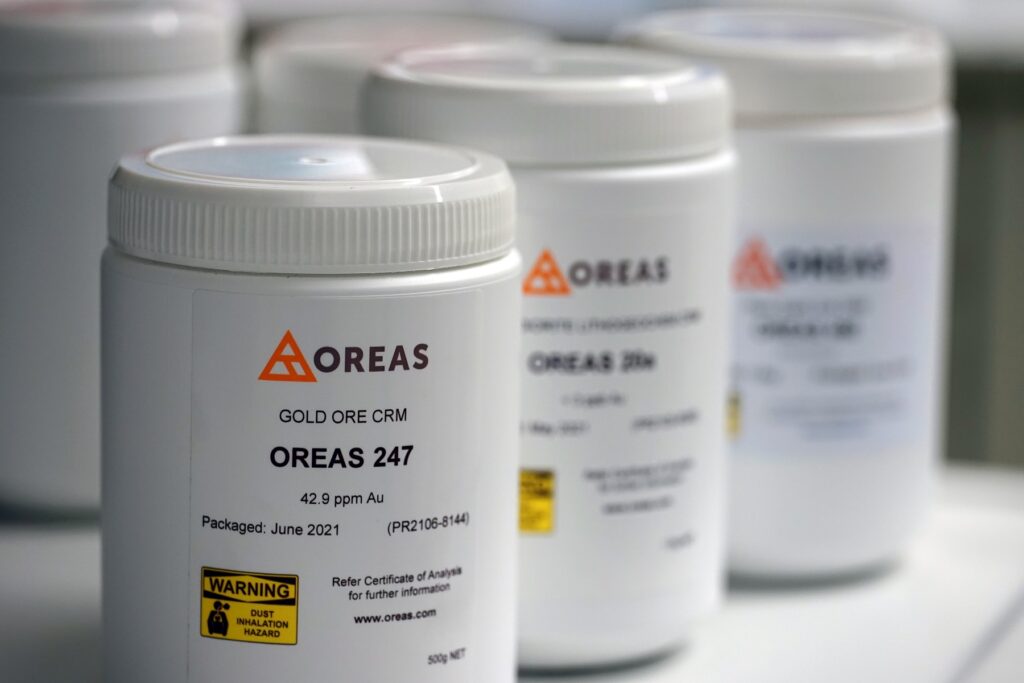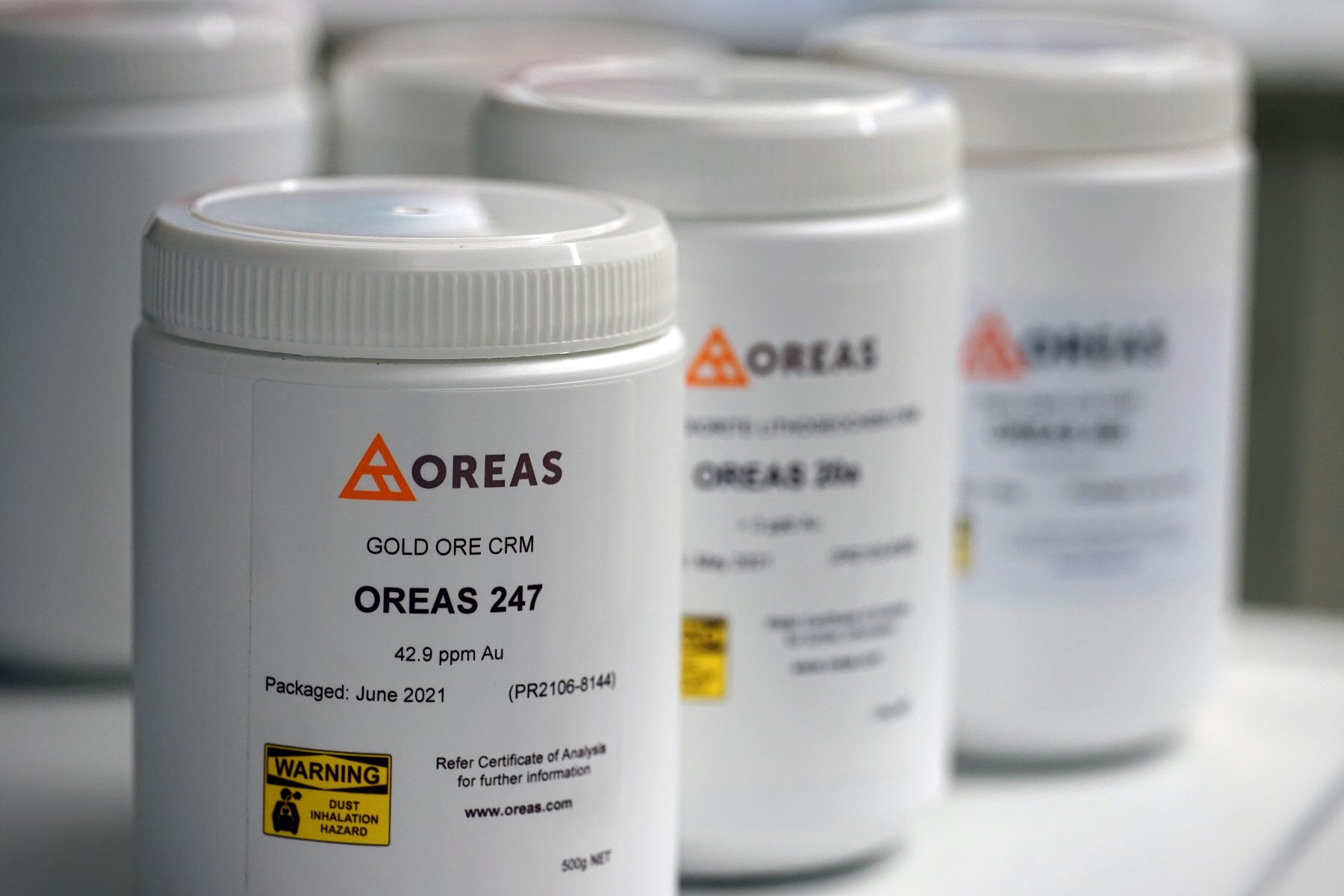 From OREAS reference material powder to Nano-Pellets
To make different OREAS reference material powders usable for microanalysis, we have purchased them and developed specific protocols for further processing so that in the end we obtain homogeneous, binder-free and stable Nano-Pellets. At present we have new Nano-Pellets to offer from 21 OREAS reference materials from six different groups:
To simplify handling, we have calculated an overall mean from the method-specific values given in OREAS' certificates. During this calculation we only included full to nearly full- dissolution methods. An example of nearly full dissolution would be a so-called four acid digestion, which is capable of dissolving most minerals, but not all. Only if the 4-acid digestion value was in statistical agreement with the full dissolution values from e.g. Li-borate fusion was it included into the calculation of the final value. Please note, that values obtained from 4-acid digestions may underestimate the concentrations of elements contained in acid resistant minerals, such as zircon, chromite, rutile, barite and others. OREAS, the original manufacturer is not liable for any issues occurring from the use of this material since they took no part in the manufacturing of the Nano-Pellets.
Of course, we can also process other materials from OREAS to make Nano-Pellets. If you are interested in a different material than the ones we already offer, please contact us!
Three new Sets – Gold, Lithium and Rare Earth Elements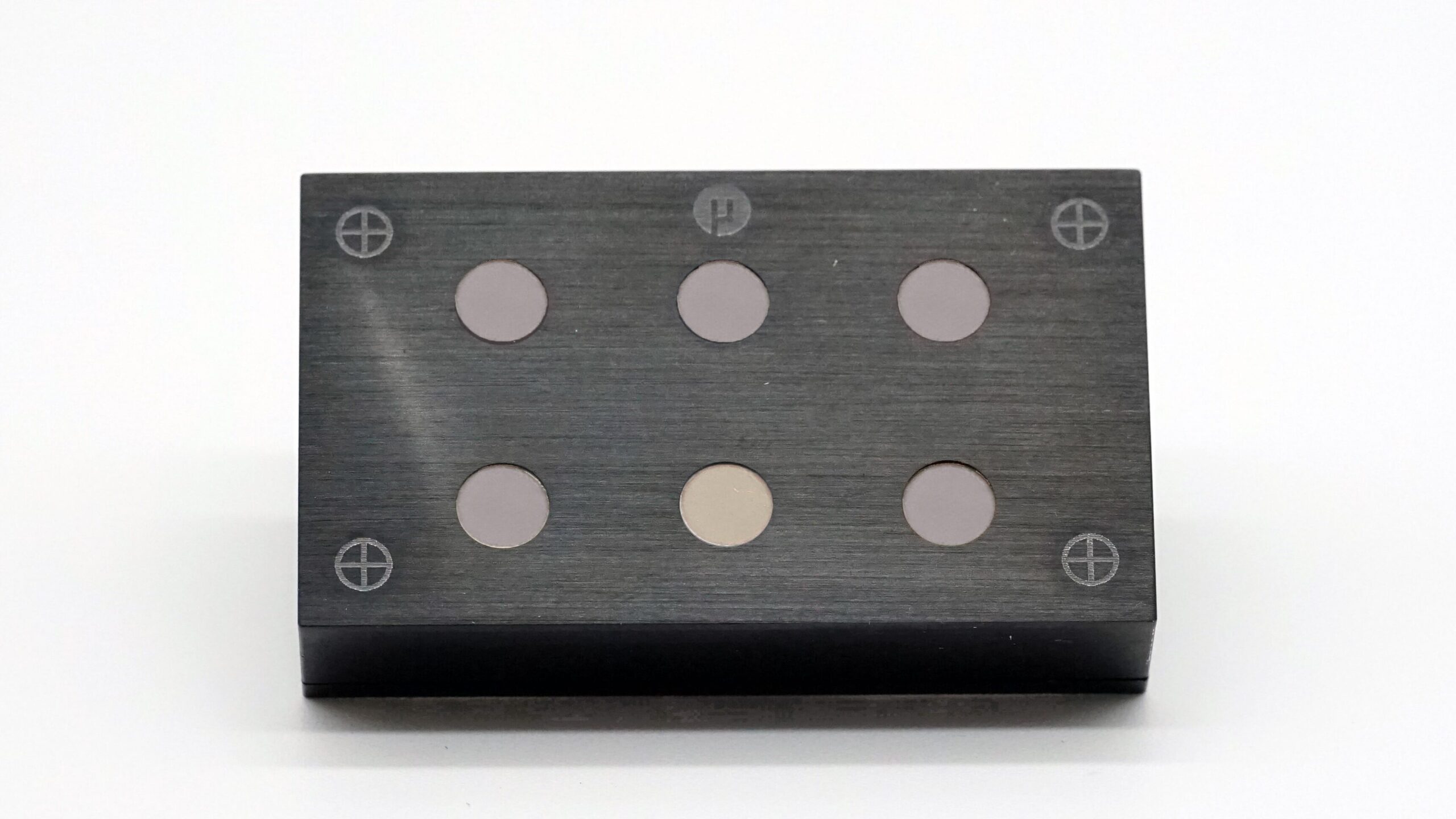 With the new Nano-Pellets from the OREAS powders, we are adding three new sets to our product portfolio. The OREAS Gold Ore Set, the OREAS Rare Earth Elements Set and the OREAS Lithium Set.
The OREAS Au-Ore Set consists of 6 different ores ranging from 3.03 to 42.96 µg/g of gold. The mineralisation styles include Carlin, Lode and quartz-vein-style.
The OREAS REE Set consists of 6 different ores ranging from 0.53 to 9.88 g/100g TREO (Total Rare Earth Oxides). The matrix is a siltstone mixed with low to medium REE ore as well as REE mining waste.
The OREAS Li-Set consists of three different ores. Two of them are made from a spodumene-rich pegmatite and the final one is a concentrate of such a pegmatitic Li-ore. In total they have a Li-range spanning from 0.227-2.67 g/100g.
If you have ideas for more sets or would like to have a different set, please contact us and we will make you a quotation.
We say Thank You!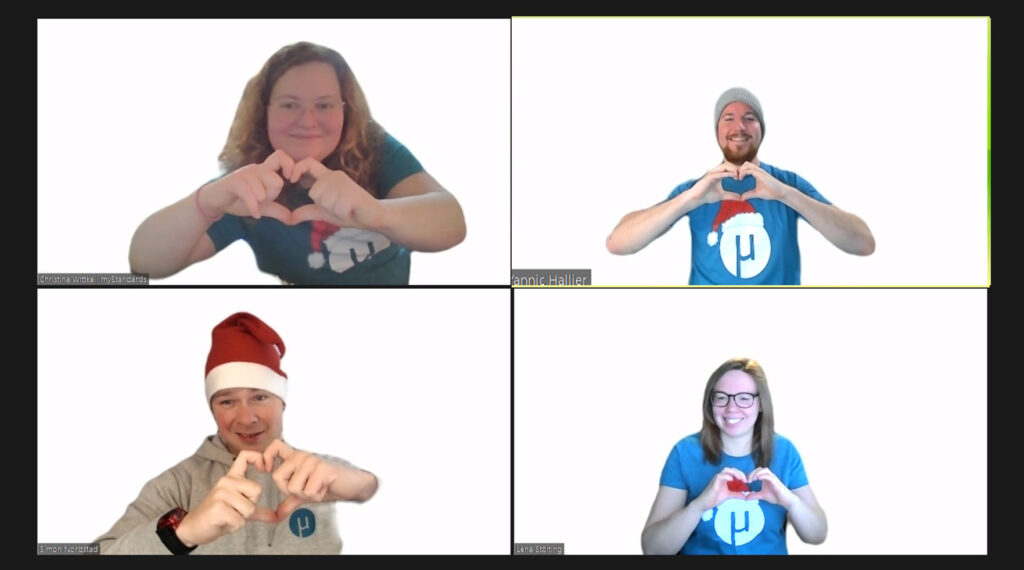 This is the last newsletter for this year. We would like to take this opportunity to thank you very much for the good working relationship! Despite many difficulties, 2022 was a very nice and successful year for us. To give you something back, we would like to thank you with a discount code. With this code you will receive 10% off your entire shopping cart when you place an order in December or January.
Code: myChristmas2022 –valid until 31 January 2023
We wish you a wonderful Christmas season, cosy hours with your family and a few relaxing days. Come well into the new year, we are already looking forward to 2023!
Latest news posts: